Here is our release information for November.
Renewal of the obniz help center (obniz support)
We have renewed the obniz Help Center. Along with this, the Community Forum has been moved to the Help Center.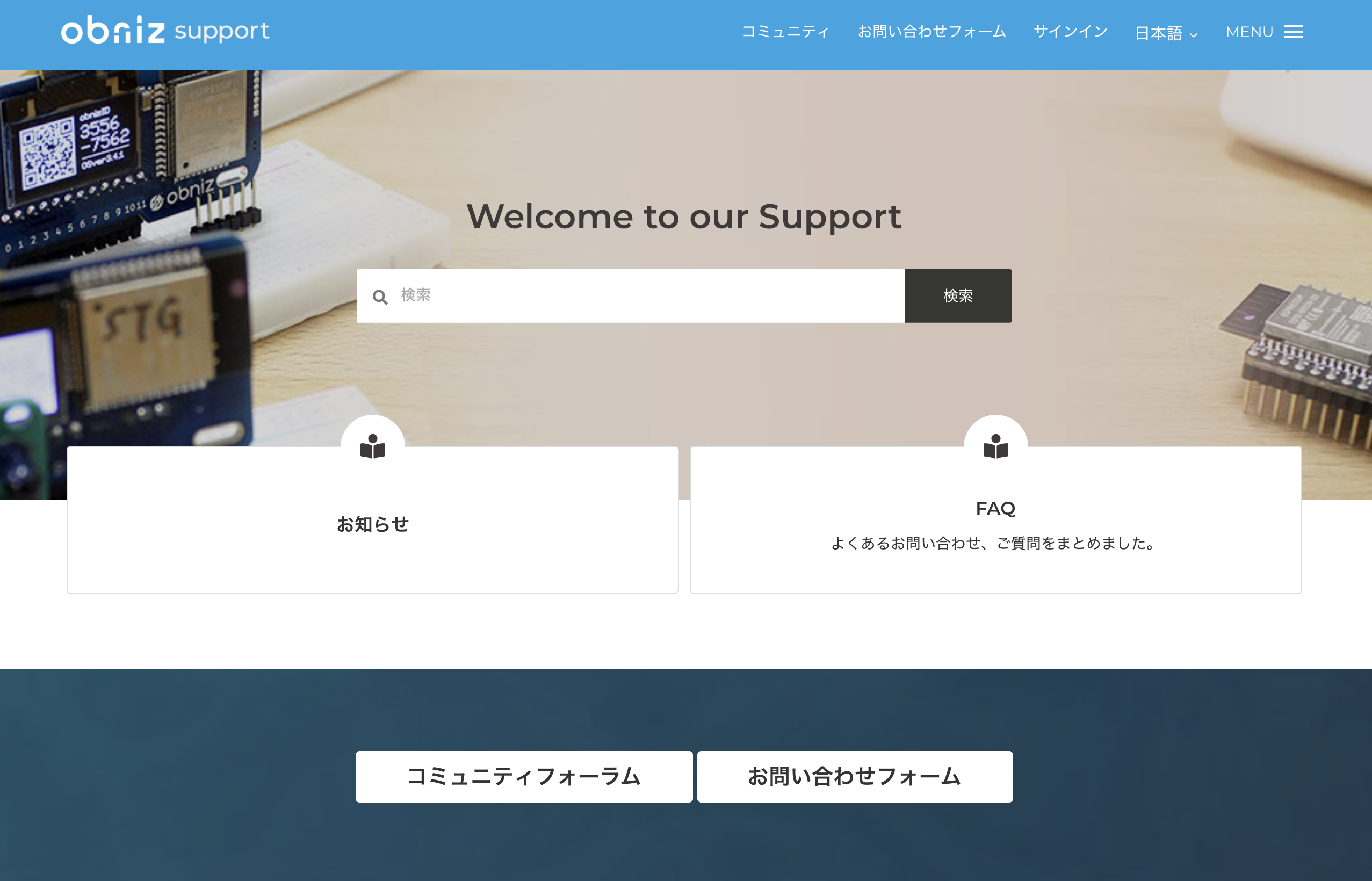 1. Change URL
The URL of the support page has been changed. (If you access the site using the old URL, you will be redirected to the new URL.)
New URL:https://support.obniz.com/
Old URL:https://obniz.zendesk.com/

2. obniz Community Forum has been migrated to the new system.
Changes and points to note
You need to sign in to the new forum system to post.
The account information of the existing system is not transferred. You will need to register a new account. We apologize for any inconvenience this may cause to users of the old forum.
Please use the obniz community forum to share problems you are having with other obniz users, to exchange information on new ways to use obniz, to report bugs or share feature requests for obniz.
A search box has been added to the guide/reference.
Added a search function to obniz documentation (guides/references). You can now search for related articles by keywords.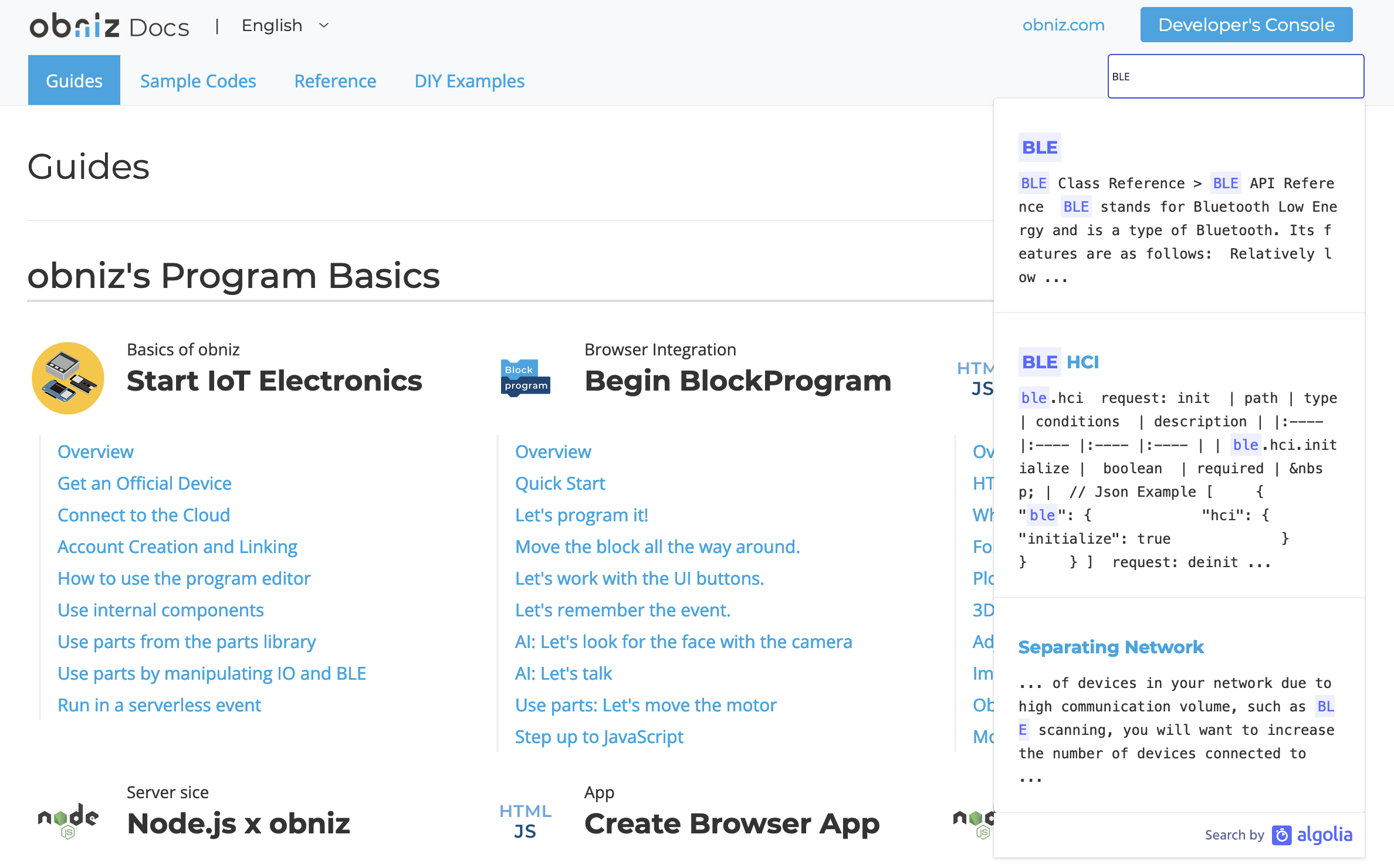 We will continue to expand the content and improve the search results to provide users with content that is easy to understand, easy to find, and easy to read.