We will start selling the new official device "obniz Board 1Y" with new functions.(Release date undecided, Scheduled for December 2019)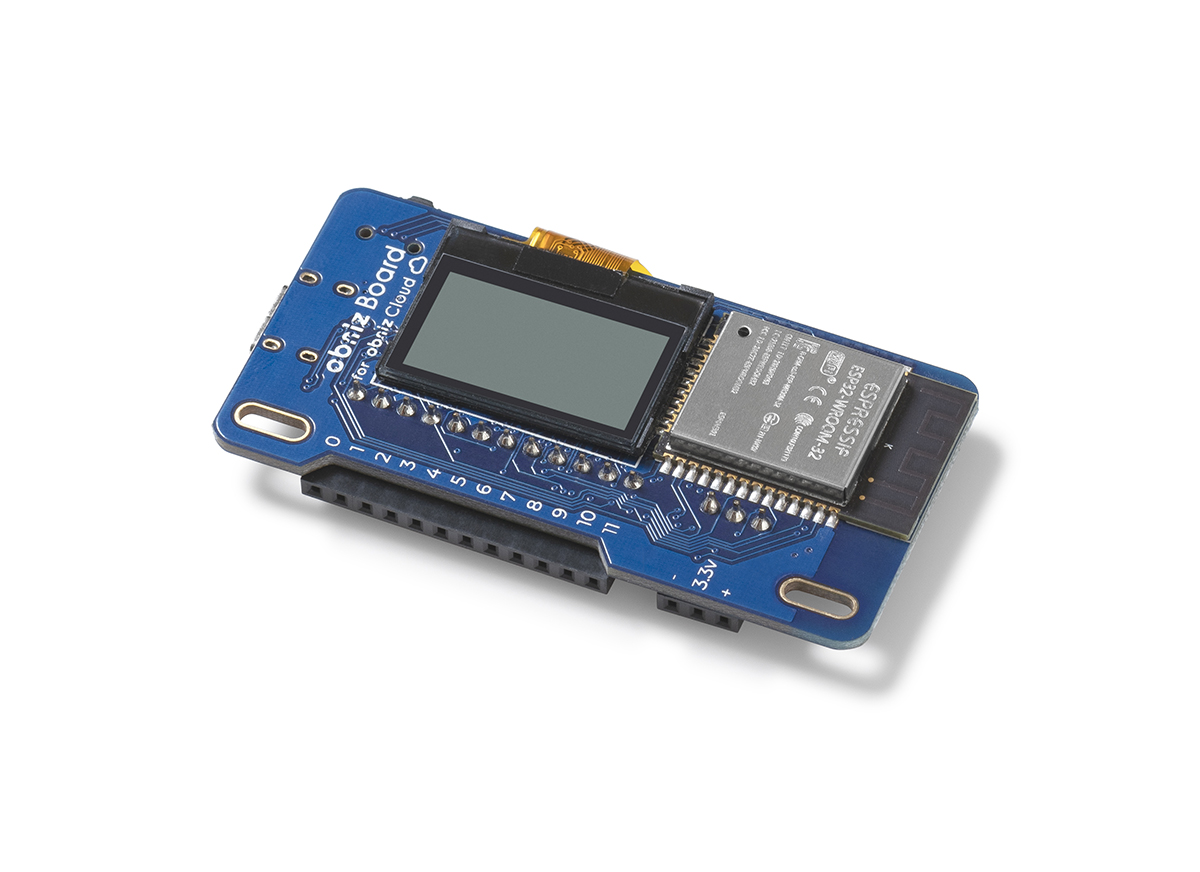 About obniz Board 1Y
– Built-in sleep function, operates for 1 year with AA batteries
The sleep function (automatic sleep function) has been added to obniz Board, and it is now possible to wait in a low power consumption state.
It will be possible to maintain operation for more than one year with only the battery (the operation period depends on the startup frequency).
Power Consumption
Sleep 20-30uA
Operating time
Indication
1 year with 30 seconds of operation every 6 hours with 3 AA batteries
Start-up Trigger
– Elapsed time in minutes
– ON / OFF switching of IO0
<obniz Board比較表>
The changes with the current obniz Board are as shown in the table below (only the changes are extracted). There are no changes to the hardware specifications other than the following, such as the main processor and the number of IOs.
obniz Board
obniz Board 1Y
Product

Size
w69.8*h36.3 (mm)
w66.6*h36.3 (mm)
Power input / output pin
J1ピン
Connector terminal(5V,3.3V,GND)
(J1 pin is abolished)
Display
OLED
STN+Backlight
USB Connector
microUSB
USB TypeC
Average power consumption
140mA
120mA
(Adopt DCDC converter)
Power supply voltage range
4.3-5.5v
3.3-5.5v
Other functions
[Add new]
・Sleep function
・Monitoring and Control of main processor by sub-processor
As of November 2019, the release date is undecided. The release date will be announced on the obniz official website at a later date.