The functions of the program editor and Parts Library have been enhanced.
Program editor
-Added input completion function
Suggestions such as HTML tags, variables, and part names are displayed.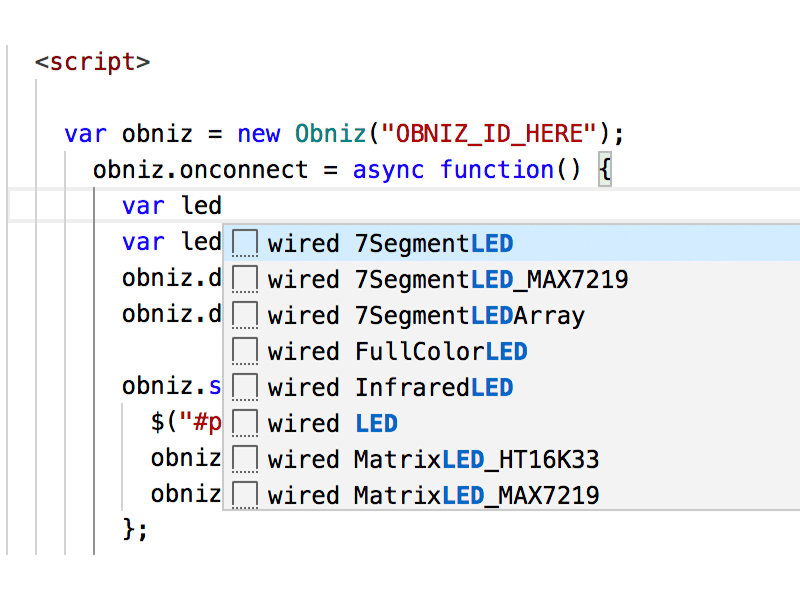 -Dark theme added
Added a dark theme that allows you to change the editor background to black.
You can switch the theme from the edit menu of the editor.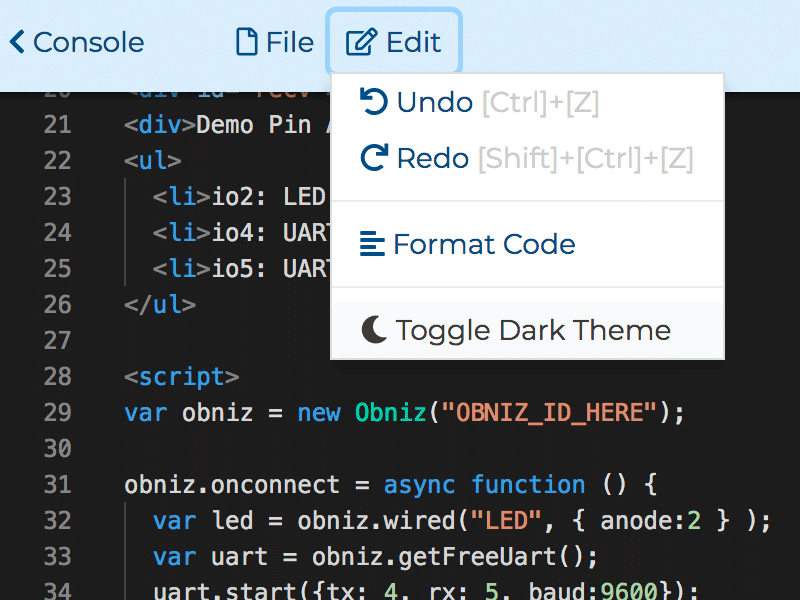 Search function just got better in obniz Parts Library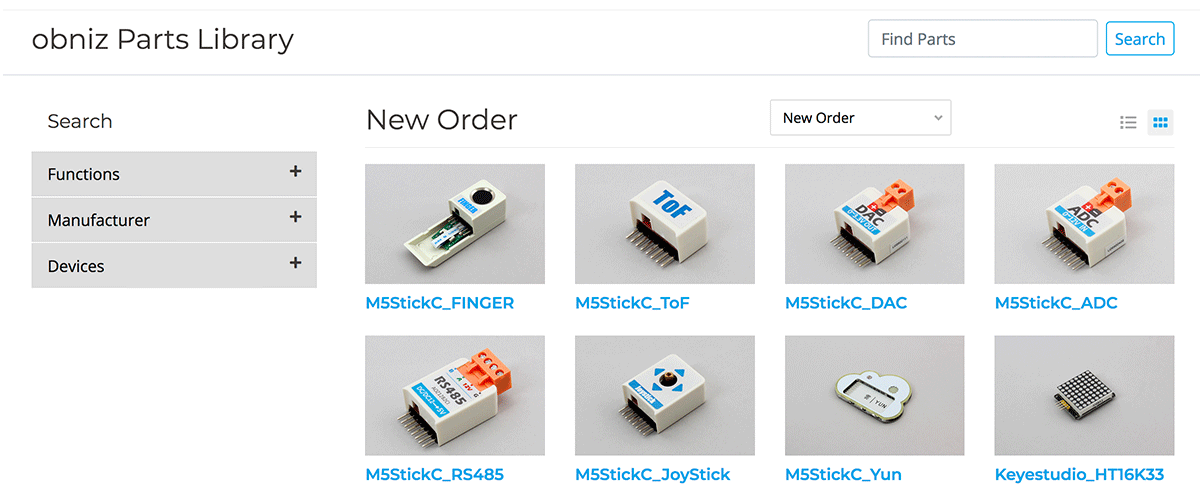 Added the function to narrow down the search by function / manufacturer / compatible device to the parts library list.