Make things
Do you wanna feed your pets from outdoor?
This is a feeder that can be controlled from the Web.
Materials
obniz – 1
battery or usb adaptor & cable – 1
Screw and pipes
Servo motor (unlimited rotation) – 1
Pet food – as many as possible
How to make
Step 1
Cut pipes and prepare the screw.
This is a sample stl file. you can download and print this by 3D Printer. http://obniz.com/images/cookbook_3.stl
Then, Build these things and connect screw to a motor.
And put them into a box.
Step 2
Connect Servo motor to an obniz.
like
io0: GND,
io1: VCC,
io2: signal
Then power up your obniz.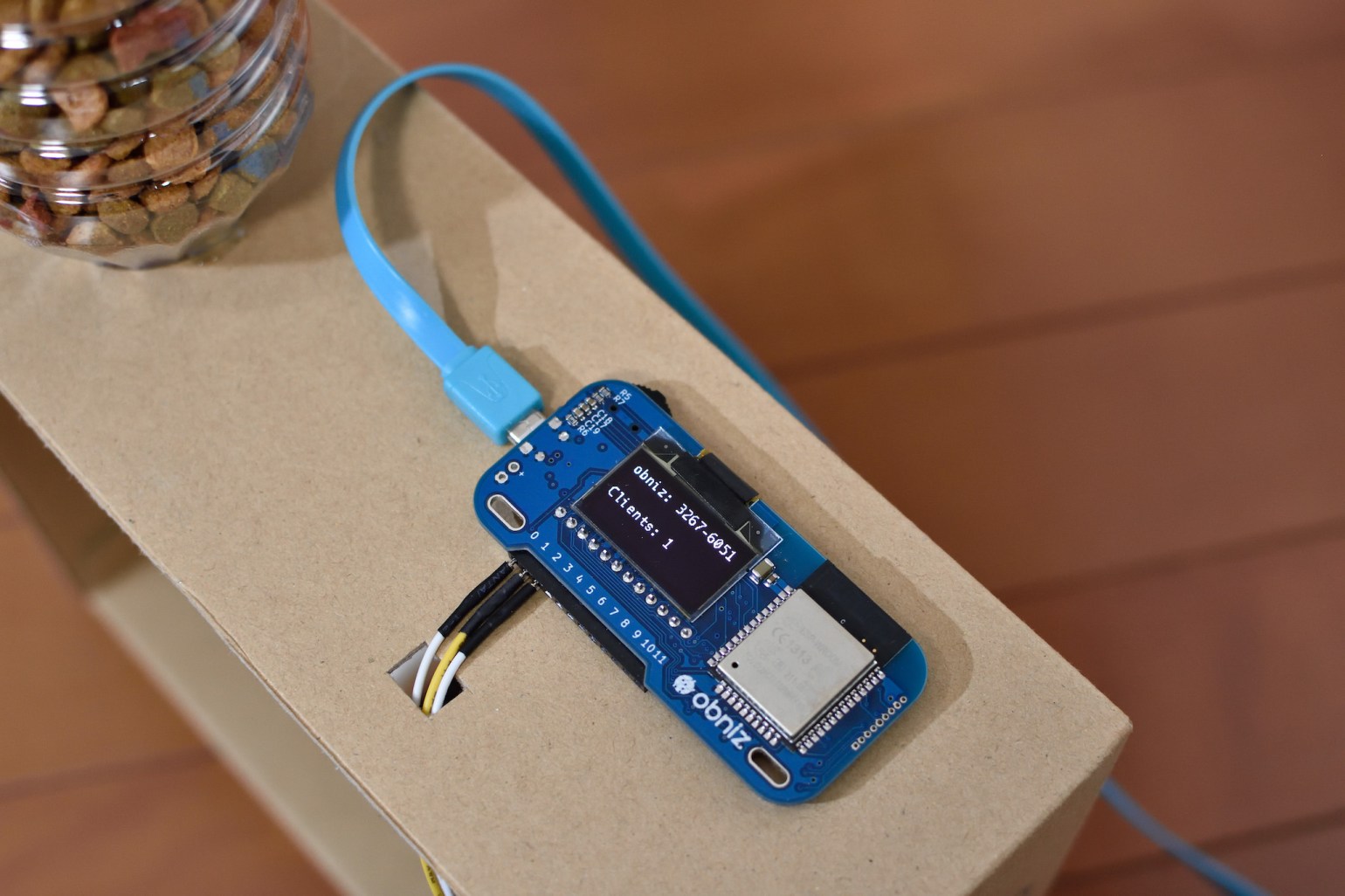 Program
Execute
Put foods to it and Try once.
Foods will be outcome.