From October 15th, M5StickC with obnizOS pre-installed will be sold at the obniz Official Store.
To commemorate the launch, M5StickC pre-installed with obnizOS will be presented to those who have newly signed an obniz cloud license. Don't miss this chance!
Present M5StickC[ obnizOS installed ] for you.
Overview
When you purchase a new obniz cloud license, you will receive M5StickC (*) with obnizOS preinstalled.【Applicants only, first 100 people】
*A license must be purchased separately.
Period
After October 15, 2019 (Tue)
Ends as soon as there are no products
Terms
During the period (after October 15, 2019), the purchase of the following obniz cloud license was completed.
Hobby License(Annual Plan)
Pro License(Annual Plan or Monthly Plan)
Flow
Purchase Hobby or Pro license from obniz website.
After completing the license purchase, the application form will be displayed.If you wish, please fill out the form and apply.
(Usually shipped from us within 1-5 business days)
Precautions
A credit card is required to purchase a license.
 How to buy a License

Please confirm the following items regarding the purchase and use of cloud license.
 Pricing
 Period and Auto Renewal

・If you ship overseas, you will be charged a shipping fee.
・You can only apply once per person.
・This project will be canceled and terminated without notice
・Prease read PrivacyPolicy
About M5StickC [obnizOS + HobbyLite]
M5StickC is a mini M5Stack, powered by ESP32. It is a portable, easy-to-use, open source, IoT development board.
What it can do? This tiny block is able to realize your idea, enlighten your creativity, and help with your IoT prototying in a very short time. It will takes away a lot of the pains form the development process.

https://docs.m5stack.com/#/en/core/m5stickc
We install obnizOS (+ Hobby Lite license) on M5StickC and sell it.
Price
2,300yen(Tax excluded) → 1,800yen(Tax excluded)Official store limited price.
About License
Hobby Lite license include.
Included items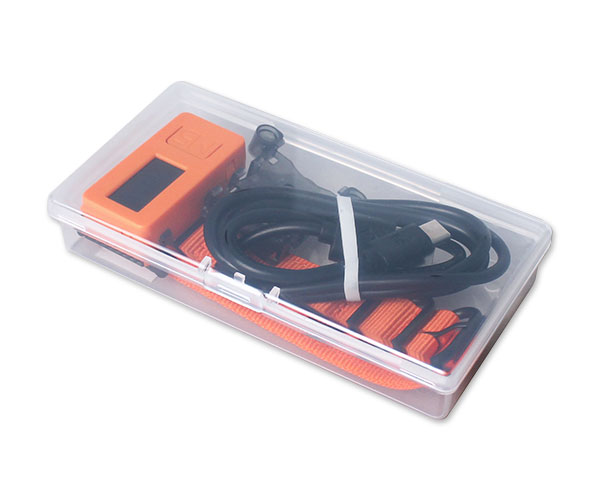 M5StickC with obnizOS + Hobby Lite License installed
Watch mounter
Screw fixing mounter
LEGO compatible mounter
USB Type-C cable
*The color of the band and mounter may differ from the photo.