obniz is not just a circuit. It's a system letting developers to control IO through our obniz Cloud API. But controllable hardware was limited to our development board. So User's couldn't choose a device.
Today we announce the new product "obnizOS".
It's a software and can be installed to other MCUs. By installing obnizOS to your device, you can control your device's IO through our Cloud API like obniz board did. To use this obnizOS and Cloud, You need to subscribe to our Cloud License. There are two options Hobby and Pro. Hobby license is special price for Hobbyists.
obnizOS can be installed to ESP32 series. You can use M5 Stack, Dev-KitC, ESP32-WROOM32 and more.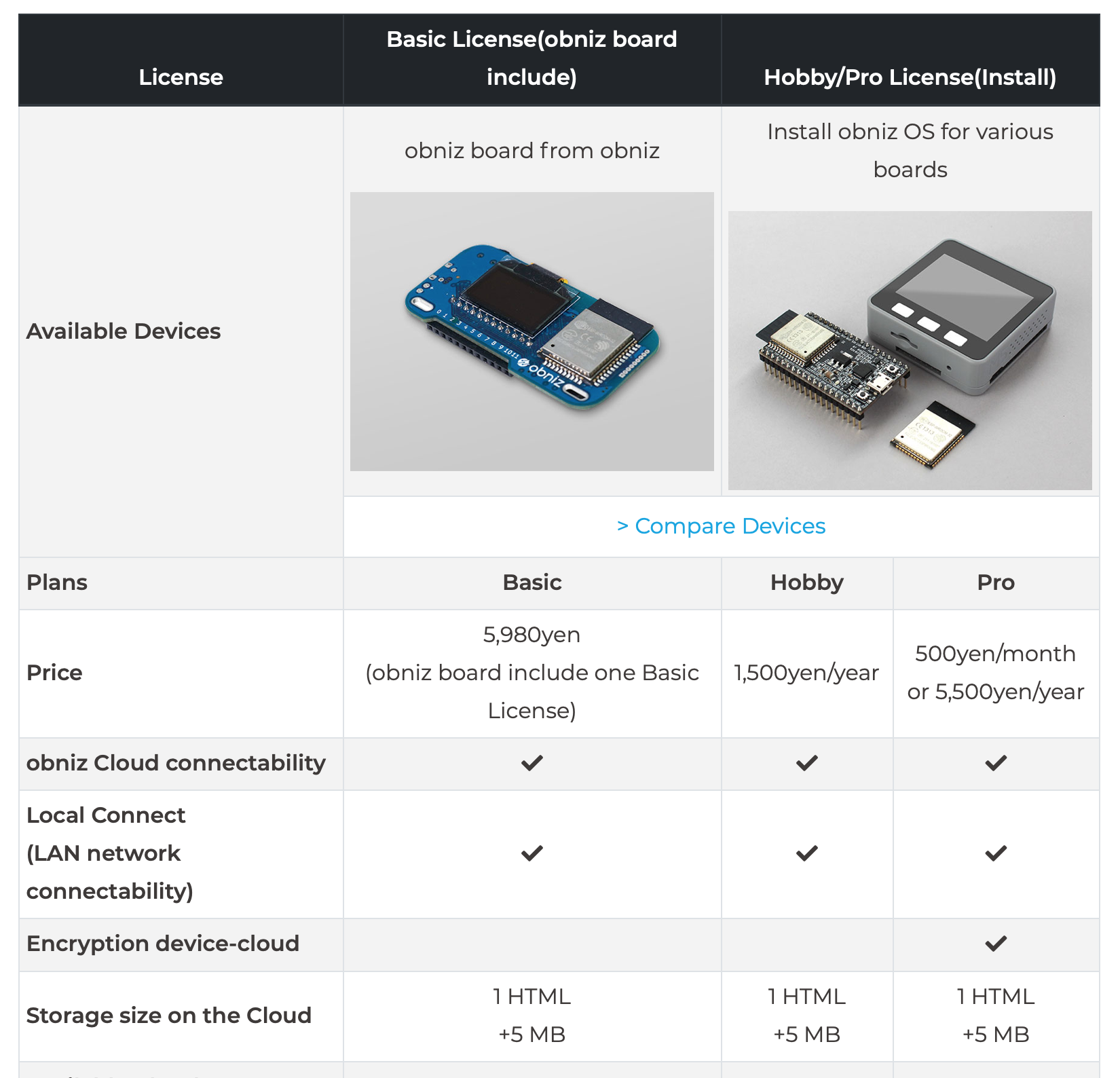 Now we have just started this service. Currently It's contact base. We are going to make everything easy to start. To subscribe and use obniz OS for ESP32, please contact us.
Detail:
https://obniz.com/ja/products (Japanese)