New blocks are added to obniz BlockProgram.
[Add Blocks] Blocks for the Starter Kit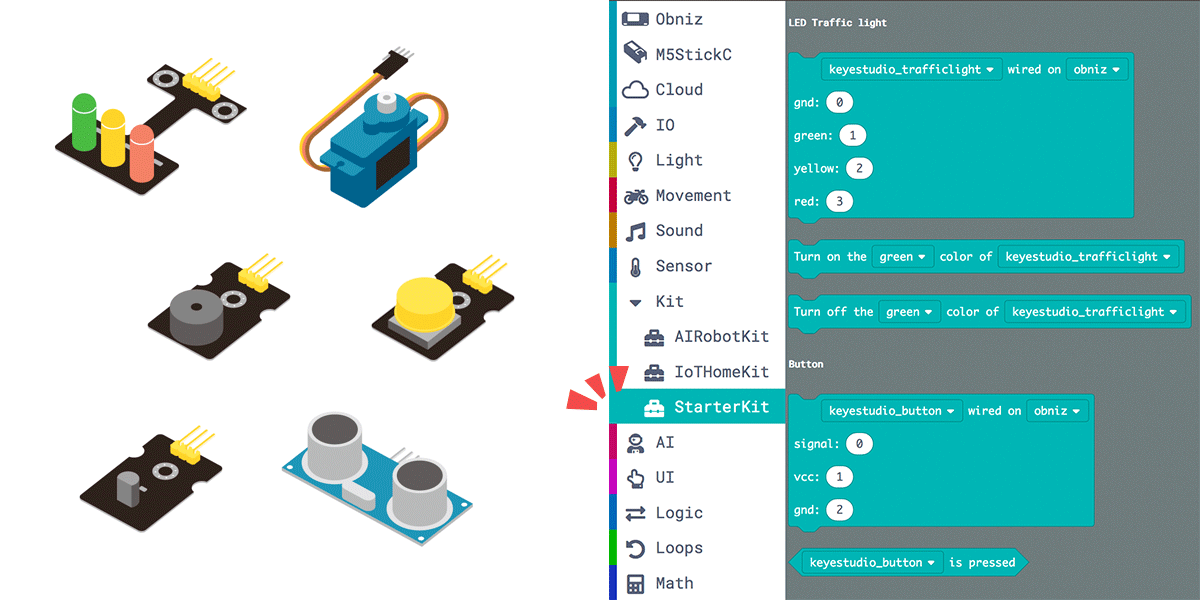 Blocks of parts for the obniz Starter Kit are now available. The following 6 parts are available. We are planning to release more examples and guides using the blocks in the future.
LED Signal
Servo Motor
Buzzer
Button
Temperature Sensor
Distance Sensor
*LED Matrix , Motion Sensor are not supported.
---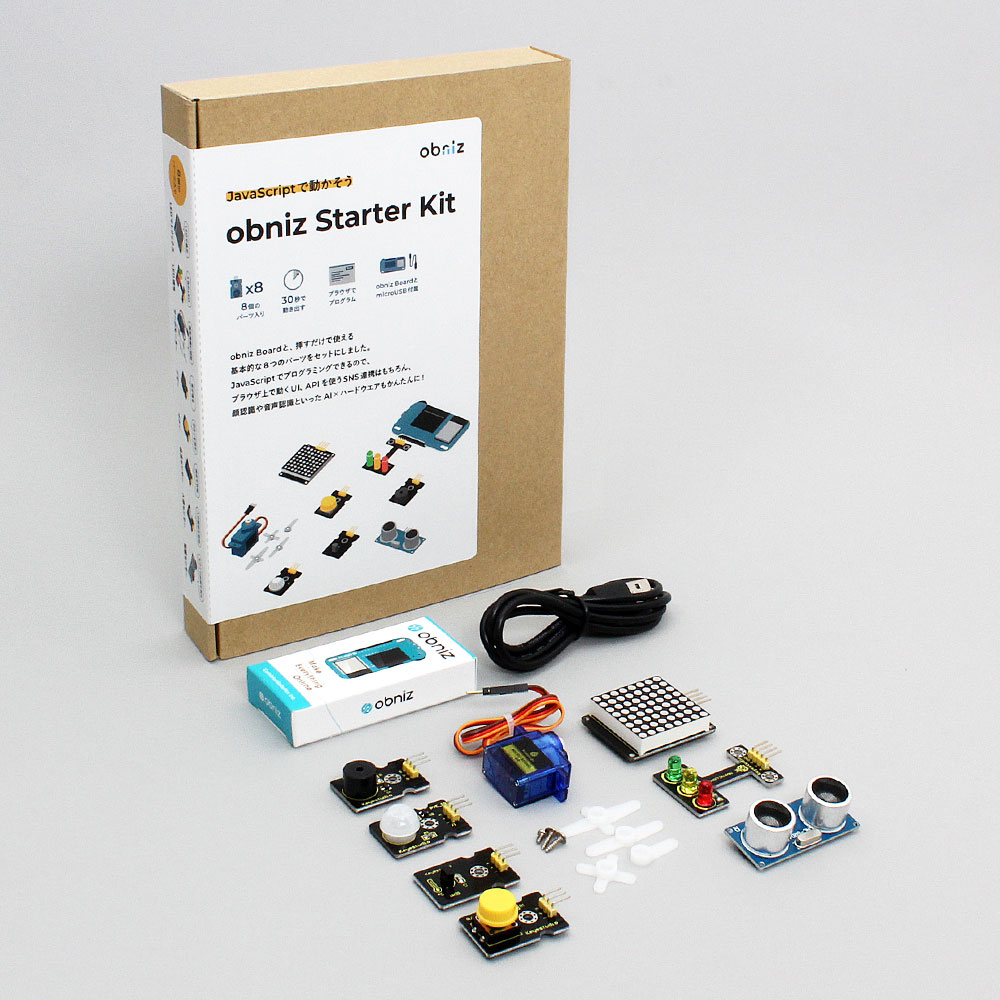 obniz Starter Kit is an introductory kit for obniz that comes with a set of basic parts.
[Add Blocks]Cloud Block

Webhook Block

The block to request GET.
Webhook blocks can be used to connect to services such as IFTTT.
Cloud Blocks
This is a block program that can be used conveniently to create browser apps.
Cloud execution result display block

You can save the results of cloud-run app execution.
It is used to display the temperature and status obtained by the sensors.
---
In Cloud running

You can use the cloud execution as a logical value.
When the browser is running, graphs can be displayed, and when the cloud is running, temperature sensor values can be obtained.
---
Install Setting of key

You can specify a setting key for the installation of the app.